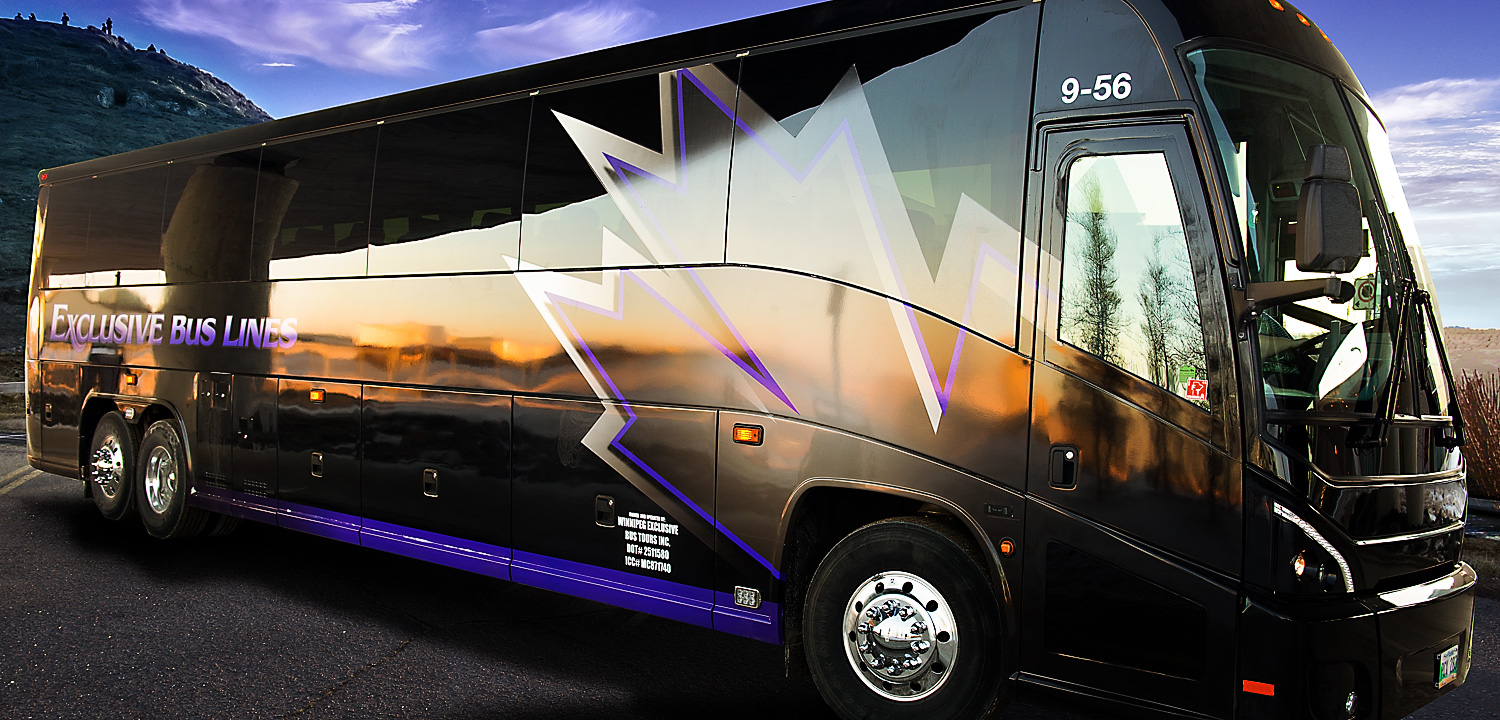 If you can think it, we can charter it!
Book a Charter Today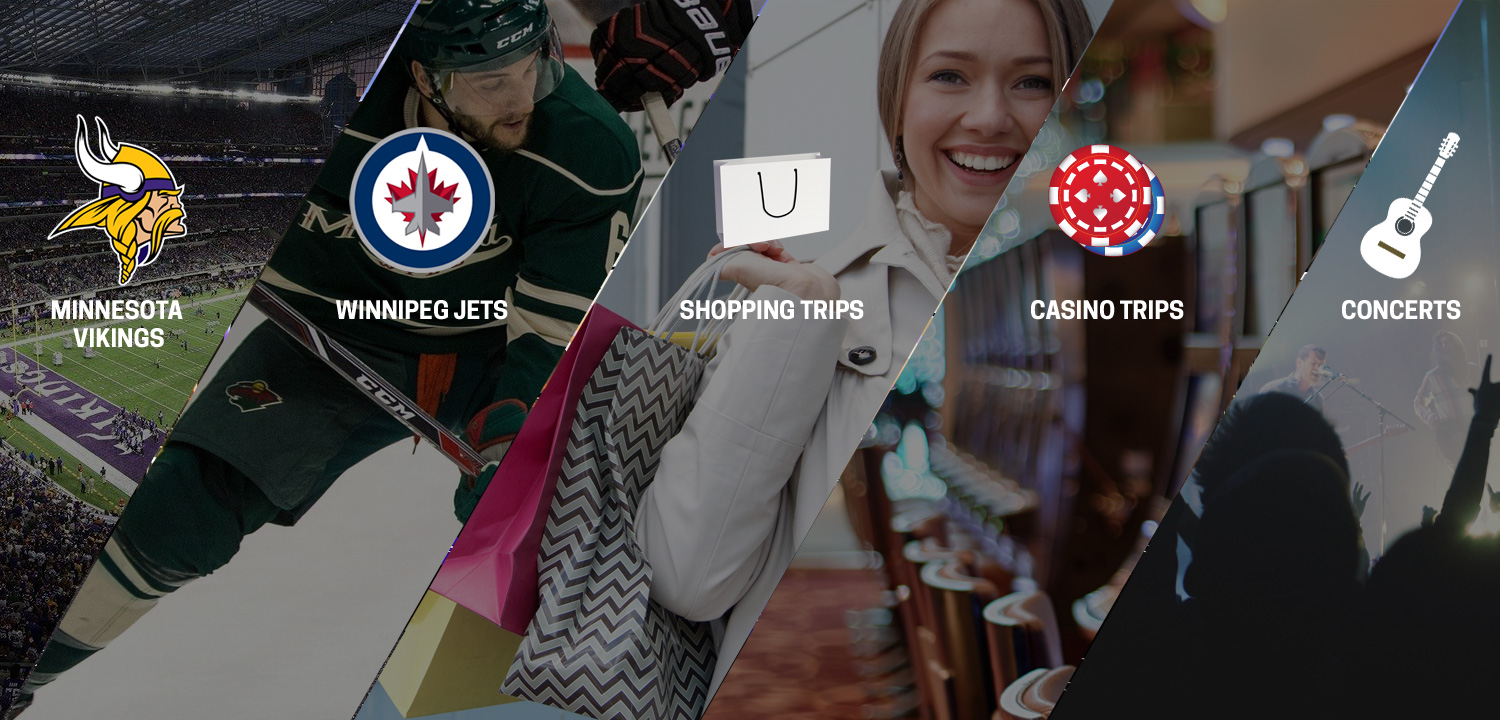 View our Tours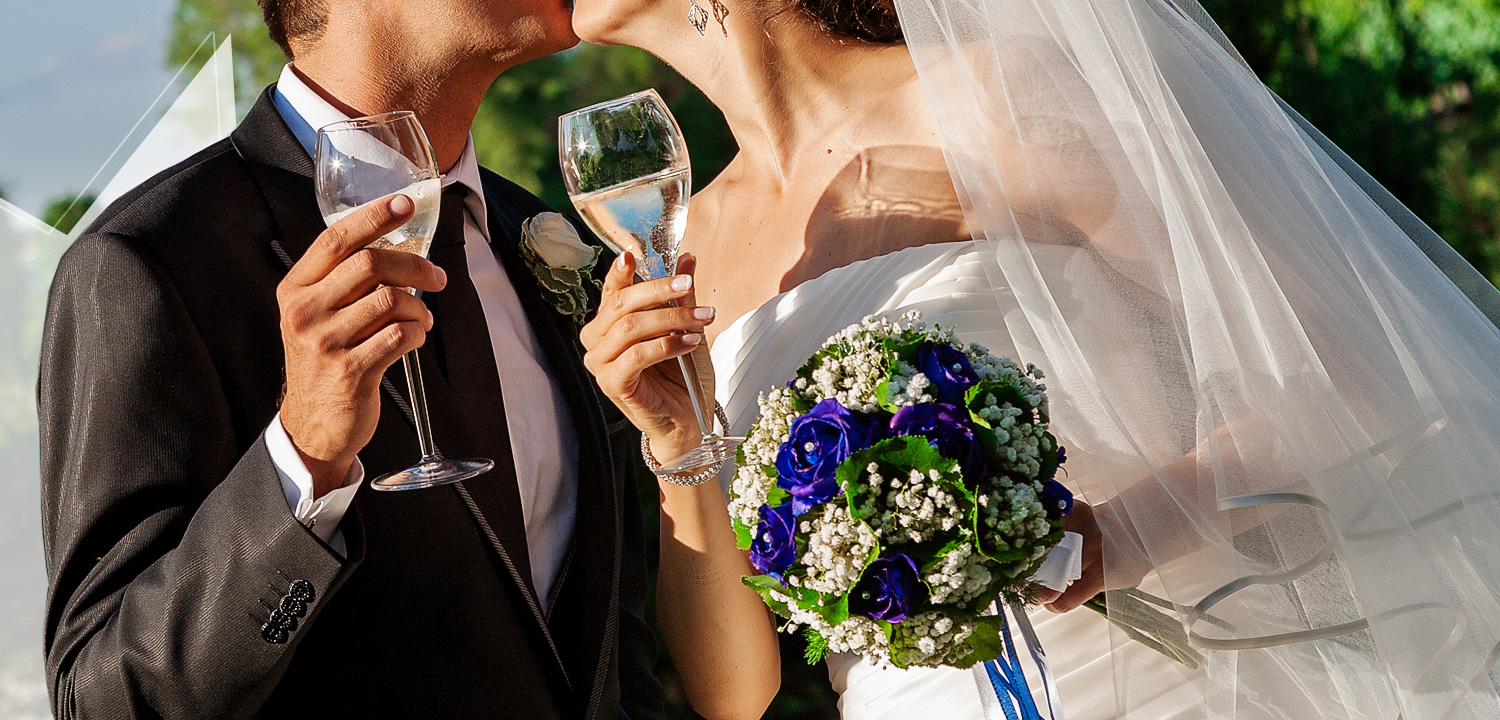 Book your wedding charter with us!
We can help on your special day!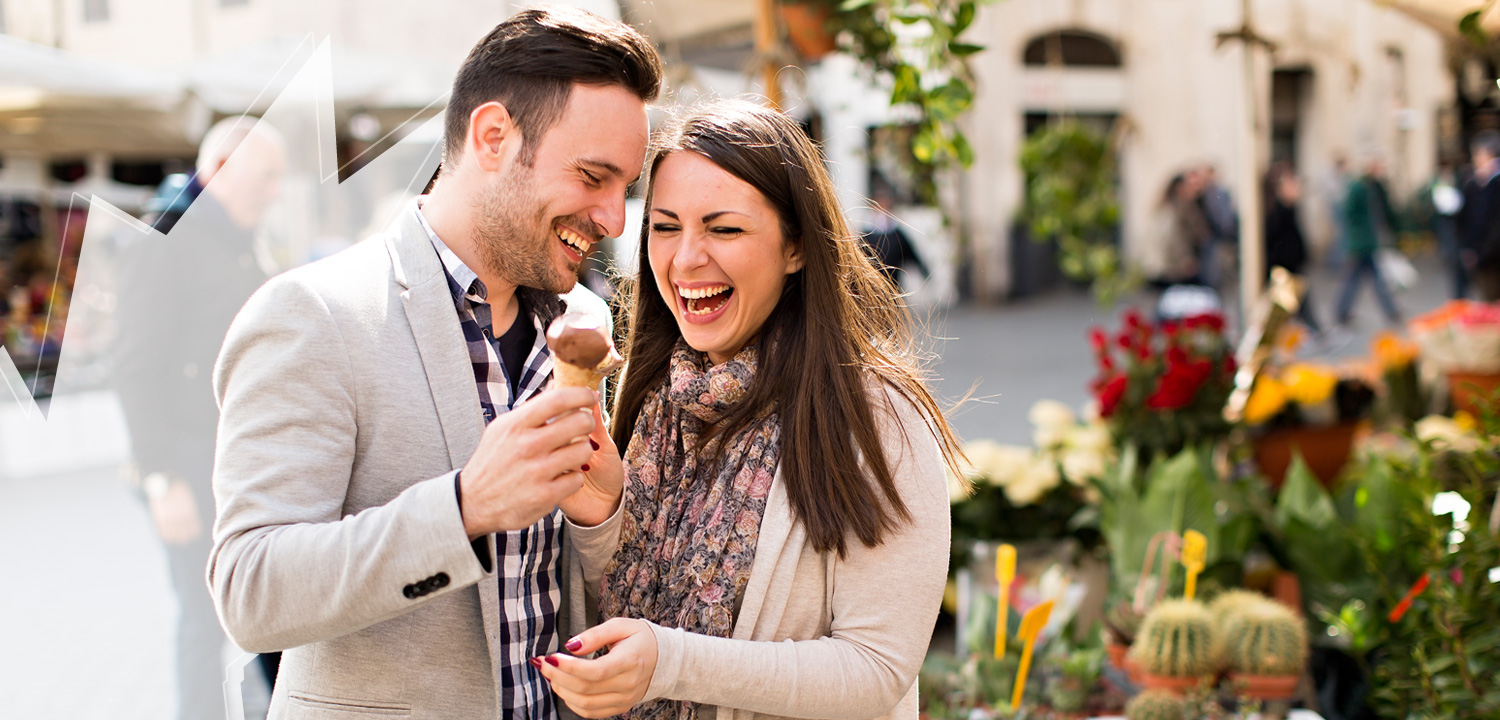 Enjoy a tour with us!
Spend the day the Exclusive way!
Exclusive Bus Lines is the newest and fastest growing transportation company in Manitoba! We pride ourselves on providing the most reliable and safest motor coach transportation services in the industry. Our professional team goes above and beyond your expectations, whether it's a quick chartered bus trip to the airport or a long distance trip across North America.
Our buses are available for corporate charters and group events, school and sports team transportation, weddings and wedding related events.  Additionally, we offer a broad range of entertainment adventures such as multi-day casino tours to the U.S., cross border shopping trips, professional sports excursions and concert tours.
Our fleet is the most modern and state-of-the-art in Manitoba, ranging from 24 to 56 passenger motor coaches.  Exclusive Bus Lines employs over 50 people all working together to fulfill your charter requirements. We look forward in being part of your experience.
Exclusive Bus Lines provides the most reliable and safest transportation charter services in the industry for Manitoba and surrounding areas. Our coaches are equipped with all necessary amenities and more to provide a comfortable, safe and memorable trip.
We provide safe, dependable and luxury coaches for day trips from Winnipeg. Summer is on the way so you can explore our great province with our safe and reliable fleet of motor coaches. We offer bus charters from Winnipeg to Grand Forks or Winnipeg to Minneapolis with the best bus services in Winnipeg.
Fun day trips start with Winnipeg's best charter bus service and we offer sports travel packages, school trips, school bus rental and Winnipeg transit routes.
Exclusive Bus Lines has seating capacity from 24 to 56 passengers.  Our coaches are equipped with Wi-Fi, DVD, stereo, microphones, air conditioning, restrooms and plenty of undercarriage storage space. Whether your group is 5 or 500 people we have the transportation solution to meet your needs.
Our modern fleet of coaches are well maintained and regularly inspected in our 15,000 square feet Service Centre. This ensures zero down time for our equipment and quick response to any mechanical issues. Our Service Centre also provides mechanical services to vehicles of other charter bus companies.
Exclusive Bus Lines operates within the laws governing the charter bus industry. We strive to be the safest bus operator on the road. Our coaches are equipped with AED machines and individual seatbelts. As well, our drivers are CPR and First Aid certified to ensure the upmost safety and security on board. Our dispatchers are live 24/7 to respond to all your group's needs. We are D.O.T certified and have all the necessary licenses to operate as a charter bus company. We are proud to carry the highest level of liability insurance available to our industry.
At Exclusive Bus Lines we believe in providing the best customer service coupled with the finest professional drivers in Manitoba. Our staff will go above and beyond to meet and exceed your expectations and needs.
For more information we can be reached at (204) 888-4411 or at: info@exclusivebuslines.com
No products found which match your selection.
At Exclusive Bus Lines we guarantee the best prices and the best service in the industry!
North American-wide travel
Travel in style anywhere in Canada and the United States in our modern state of the art motor-coaches.
Our sales team, dispatcher and drivers are always available to answer any of your questions!